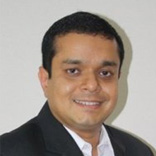 Saurabh Nandi
Head of Marketing, International Business & Business Head Myanmar at Marico

" Avijit, with his background in hoteliering and deep knowledge of all things Digital, brings to life Digital marketing/website for Hotels. He leverages his unique insights in hospitality to come up with designs and solutions to real life business problems. He is very proactive, collaborative and is always willing to push the agenda of the client. We are very happy with the design and results of our new website, which was led Internet Moguls. "
---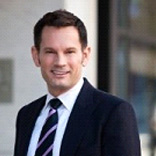 Daniel Craig
Founder, Reknown

" I haven't worked with Avijit directly but have met him on several occasions and always benefit from his knowledge and wisdom in the area of hotel internet marketing. As a former hotelier he really understands the hotel business as well as internet marketing, and as a result he has built a highly successful company. I have a lot of respect for Avijit and hope to have the opportunity to work with him in the future. "
---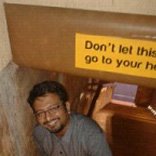 Protik Basu
Head - Digital Marketing and Rewards at The Lemon Tree Hotel Company

" Avijit as Head of Internet Mogul and his team have been instrumental in strategizing and conceptualizing the website being created for Lemon Tree Hotels. Have been truly amazed at the level of commitment and enthusiasm shown by him and his team... "
---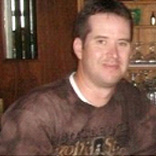 Shane Mansell
Co-Founder & Director of Operations - ResNet World

" As co-founder of ResNet World we feel it is important to strategically align ourselves with individuals and companies that match the drive for success that we practice in our own work enviornment. Avijit and Internet Moguls have supplied ResNet with exactly that. ResNet World works with Avijit and Internet Moguls to provide internet marketing services to ResNet World hotel partners. Internet Moguls is able to provide measurable positive results to its client base and I would highly recommend his company to anyone considering taking their services. (side note: If your looking for a company/client night out on the town for a few cocktails and and a bit of rowdiness - Avijit won't let you down! Let's be honest.... life isn't all about work. "
---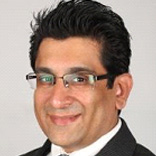 Pavan Kakar
General Manager at Park Inn by Radisson, Davao

" Avijit and Team Internet Moguls is an extremely professional, result oriented company. While we were struggling to catch up with a lot of social media initiatives, the team effortlessly changed the game plan completely for us. They have some really out of box ideas which we all just love to hear and implement. I look forward working with Avijit for our future projects. "
---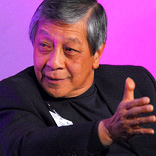 Alwin Zecha
Founder & Chairman at Pacific Leisure Group & Integrated Destination Strategies

" Avijit's experience of working with Hotels, owning his own Hotel and marketing 100 plus others makes him the right choice for any Hotel Management company, Owner, General Manager or Revenue Manager to work with. His company Internet Moguls and he himself are easy to recommend as they are true Hospitality and Travel marketing professionals in the world today. The company's recent accounts of Thai airways, Starwoods Hotels and Abercombie and Kent speak for the fact that they are the prefered partner for the hospitality, travel and airline industry. Trip advisors' choosing them as their official hotel agregator further endorses our belief in the company. We all at Pacific Leisure Group and Ideal Hotels recommend Internet Moguls and Avijit whole heartedly."
---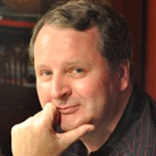 James Turner
Entrepreneur, Executive, Innovator | Partner and Principal at Guaranteed SEO

" Avijit and his team at Internet Moguls have being working with us since early in 2011. I have to say that we are very pleased with the relationship. The quality of the work done, value brought to the client, and willingness to be responsive and available when needed are all first rate. If you are looking for a good partner, team to help with Internet marketing or other projects I recommend that Internet Moguls and Avijit. "
---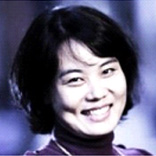 Jasmin Chun
Director, Web Operations and Marketing at Monod Sports Ltd

" Internet Moguls team and I have been working together on our client projects for over a month and I do see this business relationship is continuously growing for success on both ends. Most of all, I am extremely impressed by their work ethic, focus on client satisfaction, dedication to meeting the deadlines and delivery of results. For those companies in North America considering to partner up with Internet Moguls whose work is mostly performed in India, I take this opportunity to assure you that Internet Moguls are experts on what they do - SEO, SEM, Social Media and Online reputation management, and committed to delivering results given the project deadline. Their project managers are doing a wonderful job at making sure the work performance is satisfactory and can be done in a timely manner. You wouldn't realize there is a time difference between two countries. I always enjoy meeting Avijit, the Chief Mogul. Every time he comes by and chats with us I learn something new and get inspired and motivated. He is a business owner who clearly aims for a long run in business relationships and that is wise to not mind investing more in order to get there. His team has already proved to me that they are truly trustworthy and constantly delivering great work. I am very confident that we will work on a lot more projects with the crew in many months or years to come. "
---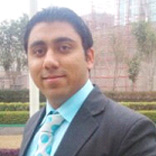 Harsh Khanna
Director of Revenue Management at InterContinental Hotels Group

" I feel every revenue manager, e distrubution head or online marketing head should meet with avijit . I say this because he adds updated ,valuable and tested trends which can be implied almost immdiately to derive results . He's a google and yahoo certified professional and what impressed us about him what his international experience working with stand alone and chain properties gives him a learning across spectrums that he so readily shared with us . I first contacted him after reading his article on e marketing in a leading newspaper and am happy to make this recommendation. "
---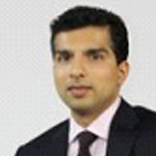 Saahil Mehta
Entrepreneur and Investor

" Internet Moguls knows Internet Marketing!!! We have worked with them to supply various forms of internet marketing from SEO / PPC / Online reputation / Social Media and have nothing but very happy hotels with great ROI. More importantly, hotels have been able to increase direct bookings saving them $$$.Internet Moguls shows results / has integrity / is very professional and innovative.Keep it up Avijit - happy to work with someone who shares the same principals and energy "
---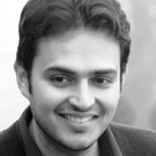 Vibhas Prasad
Owner, Leisure Hotels Ltd

" My initial interactions with Avijit were largely based on us trying to work together on our new hotel portal, www.leisurehotels.co.in to make it a one stop shop for travel in Uttarakhand. While, we haven't formally started work on the project as yet, I am hopeful of working very soon considering his domain expertise in the hospitality industry in India. In our meetings, his professionalism coupled with his analytical skills and a global perspective has added a new dimension to the discussions. I am sure that that his family background in the hospitality business will instinctively help him identify potential business opportunities for his client and give them a edge in digital marketing. I wish him the very best in his personal & professional endevours! "
---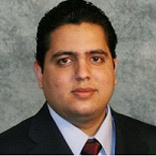 Sandeep Sharma
Head, Tours and Transport, Indian Subcontinent at Expedia

" Avijit is a passionate individual and has a keen understanding of online businesses. Internet Moguls is an exciting concept which he has shaped through his learnings in the hospitality industry and online marketing industry. His ability to customize solutions and provide structure to fragmented online strategies will surely be of great value to his clients and will be a great differentiator for them. "
VIEW MORE